We're wrapping up our Green Building Code Workshop for the Larimer County Building Services team, with 6-weekly sessions. We presented 10 "applied building science" modules, and covered all things relevant to health, efficiency, and how best to meet or exceed green-building codes.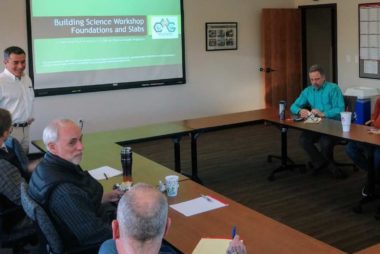 The Larimer County Chief Building Official, Eric Fried said…"Mike was very flexible and responsive as we created a training program that turned out to be very informative for my staff. Using real-world examples, job site photos and easy-to-understand graphs and charts, he drew on his long experience to help my staff grasp key heating, cooling, energy and building assembly concepts that will prove very valuable moving forward."
We also shared detailed aspects of achieving successful climate-control throughout these better performing buildings, with an eye on year-round comfort in all kinds of weather.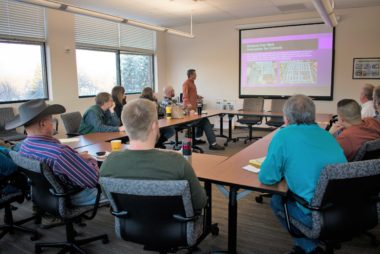 Our lessons in integrated design and construction appeal to green-leaning home builders and budget conscience consumers alike. We share practical field-based examples and strategies that match home buyer's preferences to cost-effective building techniques.
Better buildings built today will be around for at least a century, and are a win for consumers, a win for contractors, and a win for mother-nature.
Let's say Thank You to the Larimer County Building department for investing in their team of building inspectors and plan reviewers, which will pay dividends to the builders, contractors, and homeowners for many years to come.