"Any fool can write a book (or blog); but it takes brains to build a house." CharlesFletcherLummis
"Begin with the End in Mind." We know that effective training requires at least these 7 important components:
1: We teach best-practice retrofit standards for energy upgrades in older homes AND the most cost-effective techniques to meet updated energy code requirements for new construction. We have the unique perspective of more than 10 years of experience in the BOTH fields.
2: Trainees must be able to "relate to the instructor", and learn best from someone who has worked extensively in the field. For more than a decade, we have served thousands residential, commercial & institutional clients, installing all types of qualifying energy-saving measures.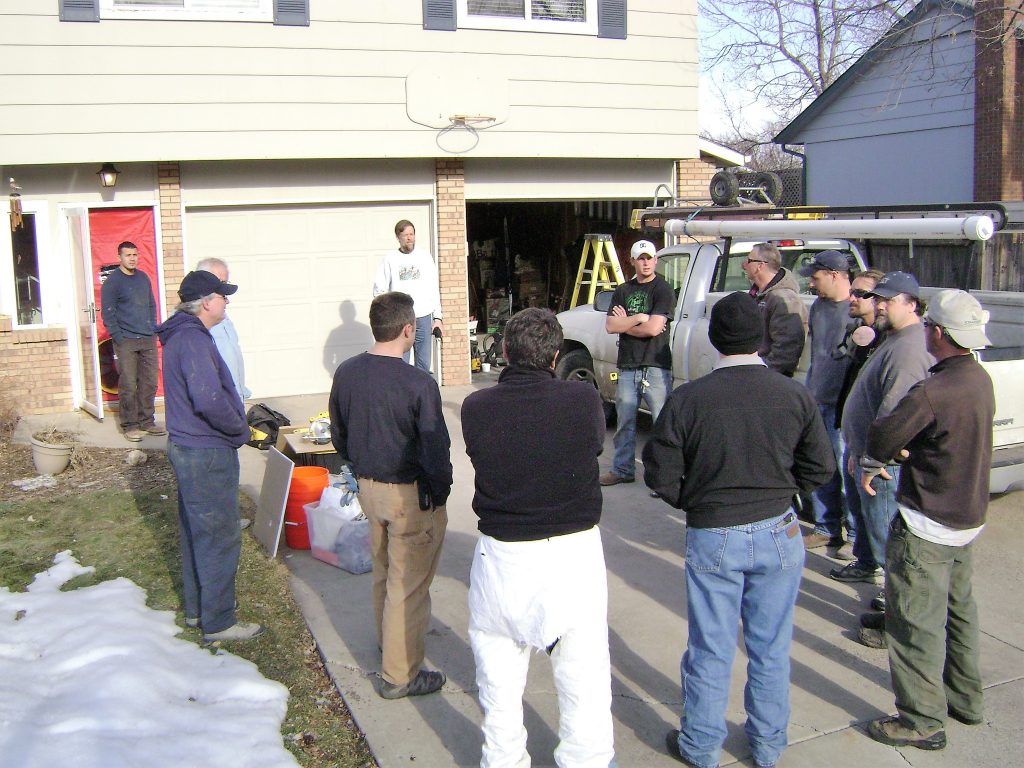 3: Concise instruction & curriculum with not just basic theory, but as importantly; field-based observations with common oversights, costs estimates & just the right amount of visual examples.
4: Pre & Post Instruction Quizzes; module by module to ensure comprehension of key concepts. This is how we measure our success as instructors, improve buy-in from participants, and demonstrate our value to your organization.
5: Training must include On-the-Job instruction. Seminars & lectures are a good place to start, but real learning takes hold in the field. Hands-on demonstrations reduce the learning curve dramatically, saving contractors time & money.
6: Practice, Practice, Practice; "Learn While You Earn" with on-going coaching to retain new skills.
7: Follow Thru with Inspections & Diagnostic Testing to ensure lasting competence and long-term accountability.
Our goal is to promote a "Better is Better" organizational culture for energy-upgrade contractors & the new-construction industry. However, we need to remember that for the people & companies that we rely on to get the job done, "sustainability means staying in business".
We can be reached at 970-204-9931 and/or info@carbonneutralgroup.com