Expert Third-Party HVAC System Commissioning & Certification
Research studies, along with10-years of our own field-testing, have confirmed that a surprisingly high percentage of building HVAC systems are not installed or maintained according to industry best-practices, nor do they meet manufacturer specifications. Due to mistakes made during initial installation and service calls, the rated capacity and efficiency of furnaces and air-conditioners is not always achieved. Outcome studies by state and national agencies, along with numerous utilities, reveal that over 50% of HVAC systems in operation today under-perform, by 20% – 30% in many cases.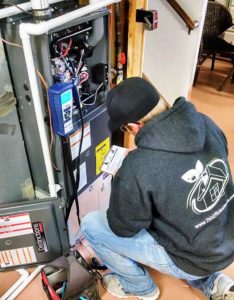 In the HVAC industry, the term "commissioning" refers to field testing and adjusting the system to optimize and verify operational capacity and efficiency. Assuring that an HVAC system achieves optimized performance over its expected lifetime delivers value for consumers with: better climate control, fewer repairs, and years of energy savings. Unfortunately, many HVAC technicians lack the training and tools needed to achieve the best potential performance of the HVAC equipment they service and install.
A variety of market challenges affect HVAC contractors. Homeowners often lack the technical knowledge to discriminate between quality-installations and sub-par work, so proposals (bids) are often chosen based on; salesmanship, speediest service and/or lowest price. Highly-skilled HVAC contractors have a difficult time completing with rivals that; under-bid and cut-corners, or large national HVAC chains that utilize high-pressure sales and huge advertising budgets to sell lower-quality but over-priced installations.
Unfortunately, homeowners assume that a building-permit or efficiency-rebate assures a quality-installation, but in most cases, HVAC contractors are merely "grading their own test" by submitting paperwork on the honor system. We regularly test newly installed systems that were permitted or qualified for rebates that do not make the grade. So what's the solution?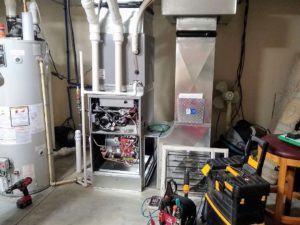 HVAC-Verified® levels the playing field with expert third-party HVAC-system certification. Every system must pass our technically rigorous commissioning process, and certifications are issued only after technicians have verified the results.
HVAC-Verified® is a true "third-party" service free of financial conflicts-of-interest, because studies show that when "third party energy-raters" are hired directly by HVAC contractors & home builders to perform inspections, the quality-assurance process often fails to deliver consistent results. Similarly, "contractor review & referral" websites depend on advertising dollars from contractors, and provide customer leads for a fee. On the contrary, we maintain a financial firewall between our organization's services and the contractors themselves, by working directly for; consumers, utility companies , and municipal building departments.
Carbon Neutral Group can accelerate your organization's energy conservation goals with; better aligned-incentives, energy-auditor professionalization, remote and field-based training for trade-allies, and on-going quality assurance. Let us help you make the grade with HVAC-Verified®